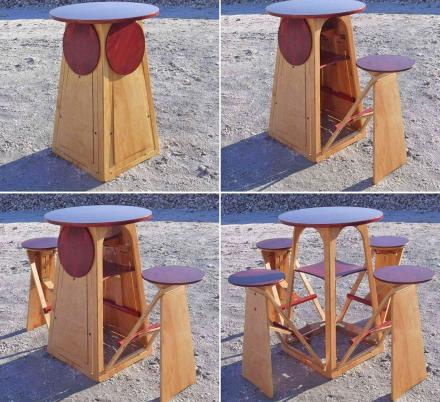 The table a concept bar table by industrial designer  that starts as a small central table that expands into having 4 bar stools extending out from the table. It's perfect for small apartments or tiny homes to use as a dining table or a versatile desk. It's also great for use on smaller decks or patios or for when you need some extra seating for a family gathering!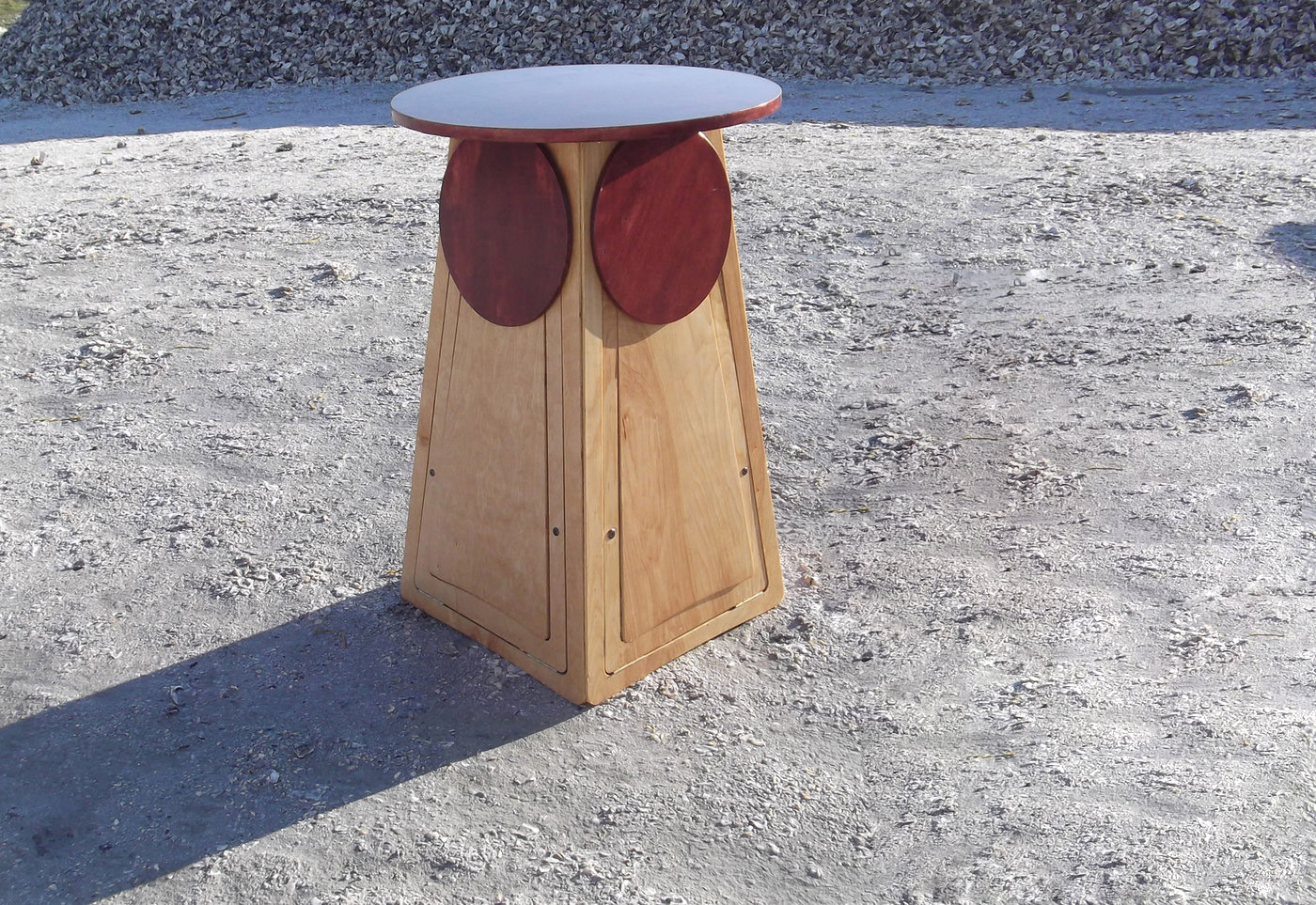 The modern and versatile design of the transforming bar table allows you to customize how many stools you want in front of the table. If you are looking to work, just pull out 1 stool, or none if you want to stand while you work. If you're having some friends over for coffee or drinks, pull out all of the chairs.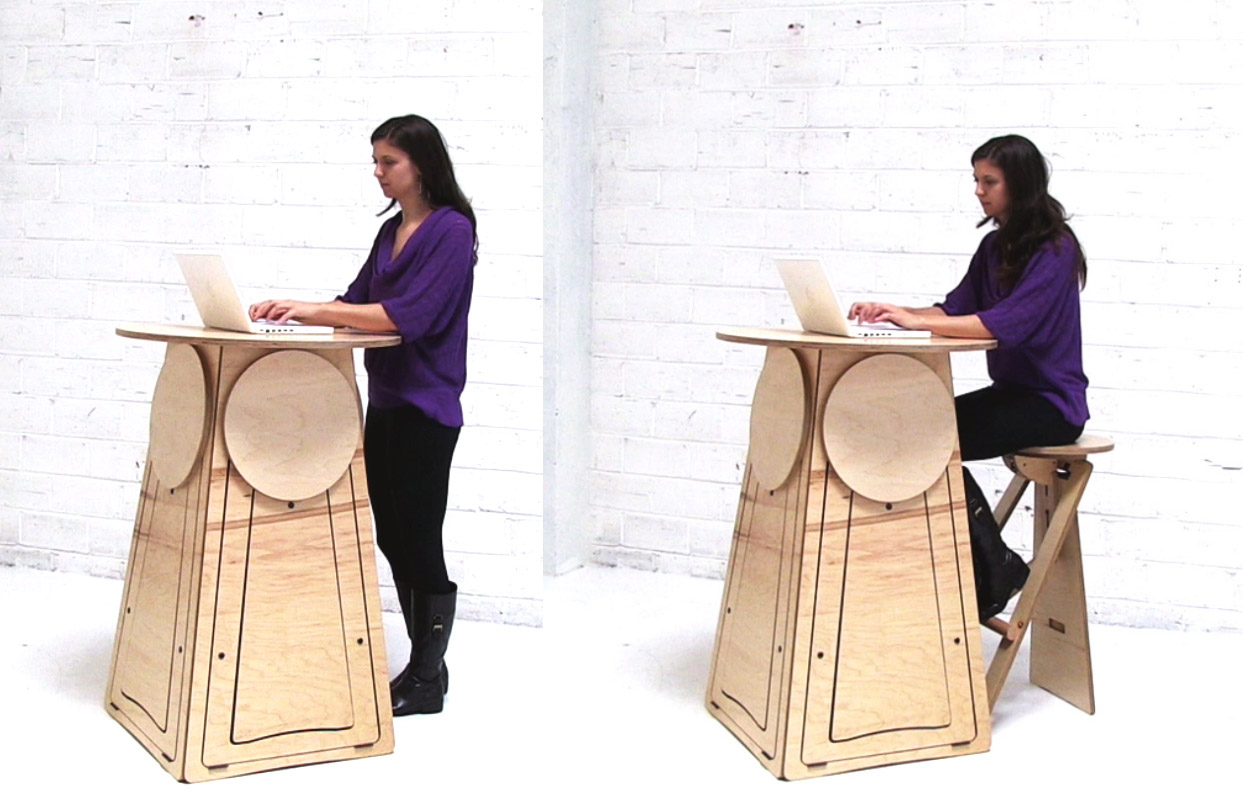 The bar converts the table and chair into one single, flexible, multipurpose seating solution that combines a round table and 4 chairs into a new modern seating experience.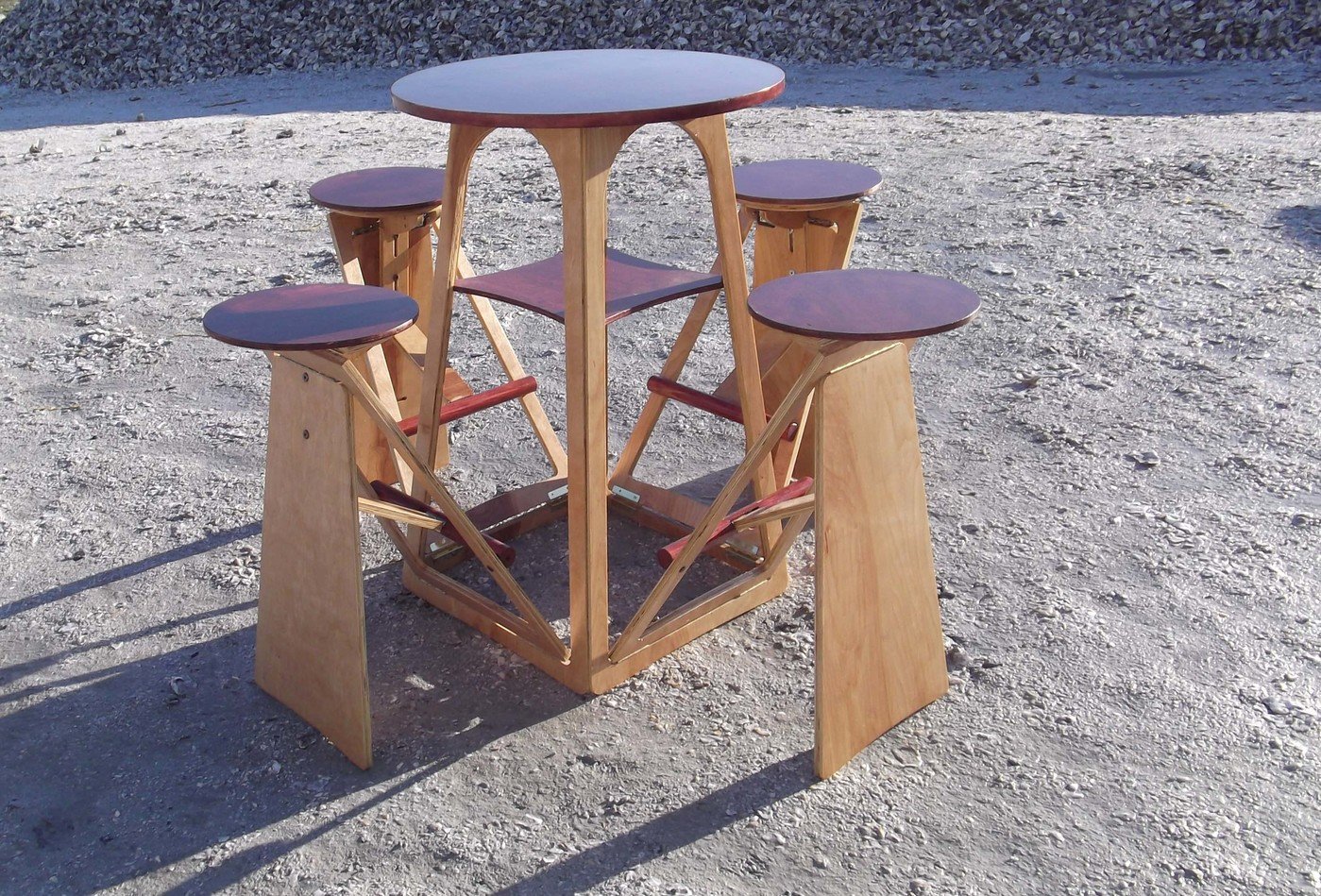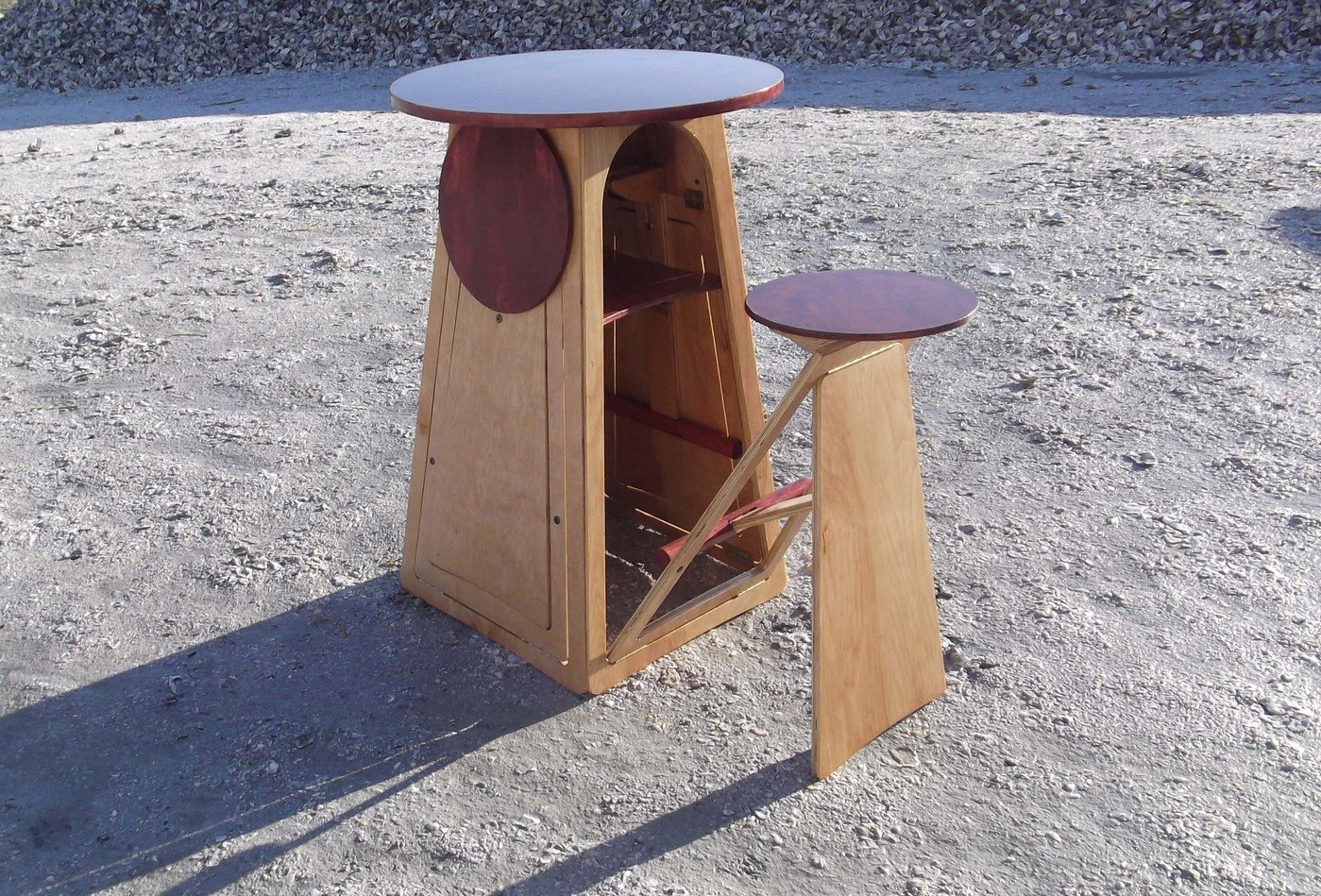 The transforming bar table comes with a 30 inch diameter tabletop, along with seating up to 4 people!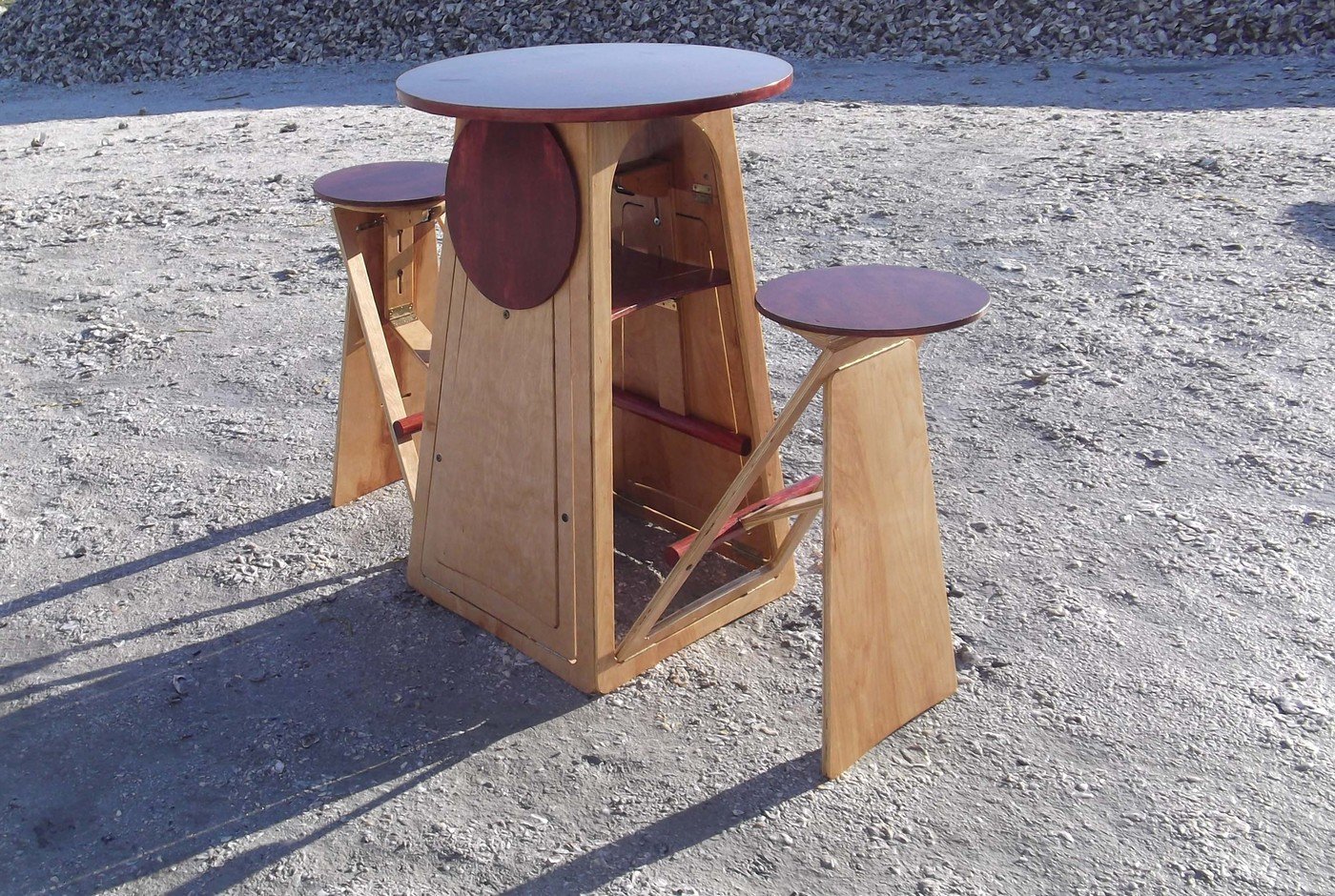 The hidden bar stools table is great for social gatherings where you need some extra seating!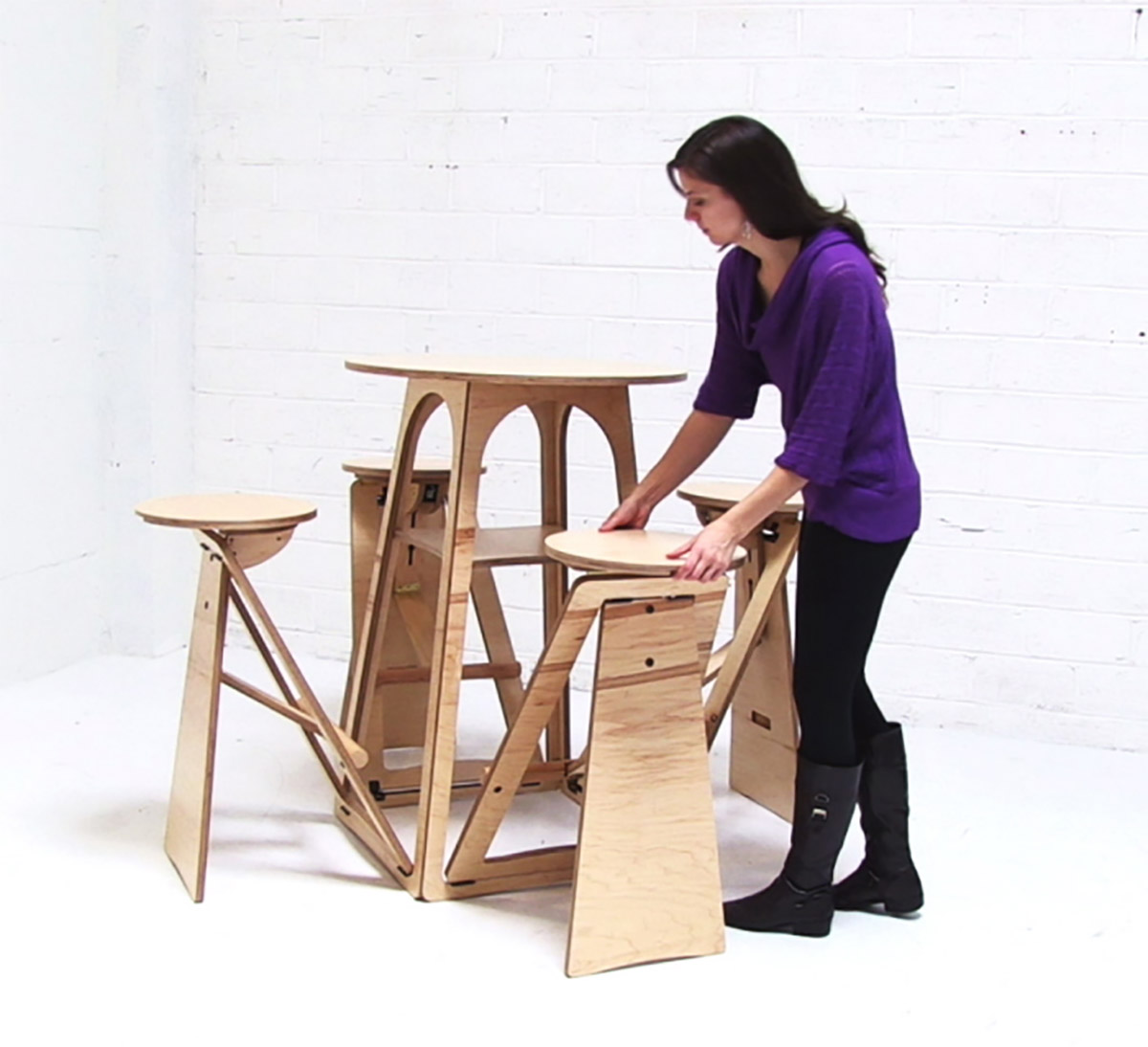 It's a perfect spot for drinks or snacks with friends whether you're inside, on even on the deck or patio!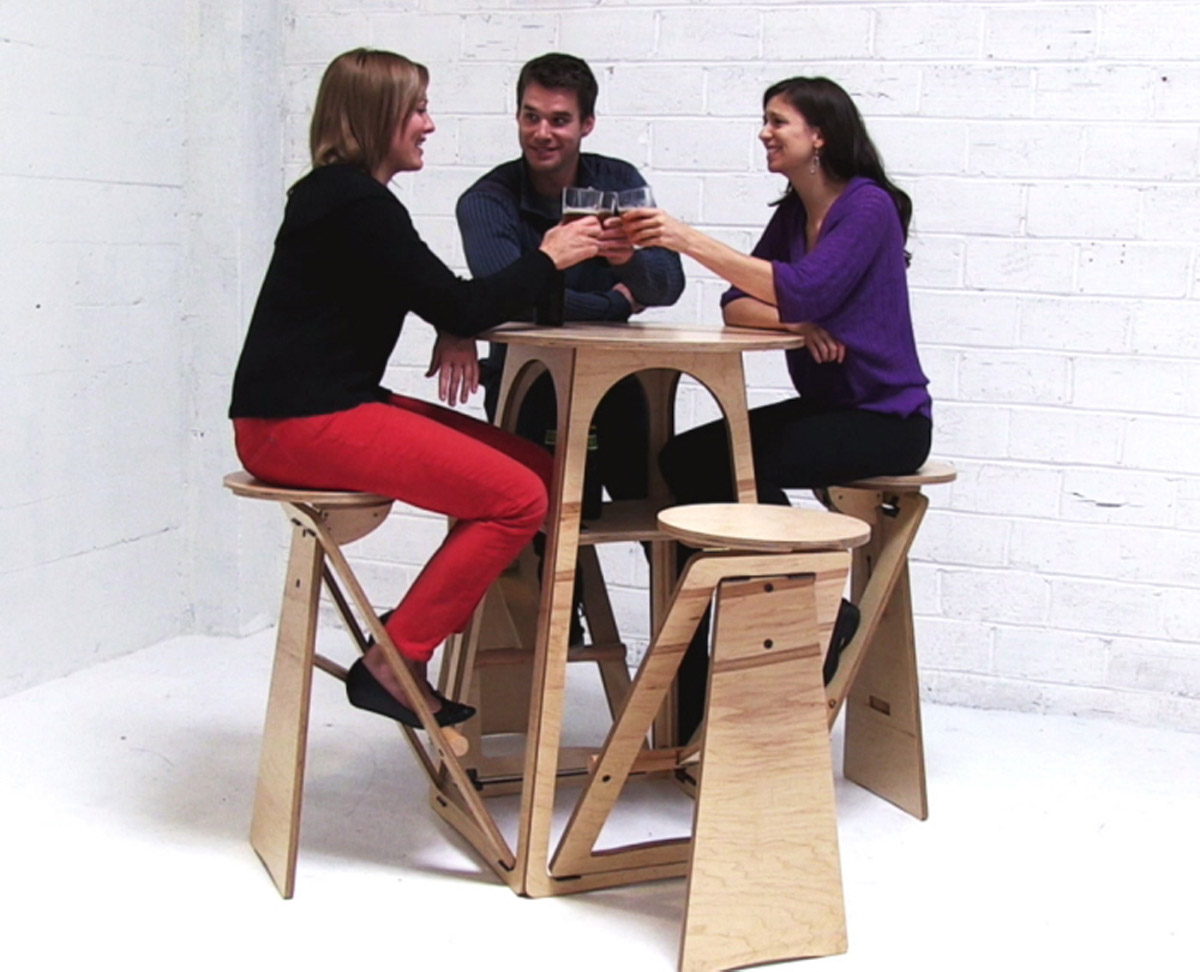 A version of the table comes with a case with wheels to make it easier to transport to where you need it!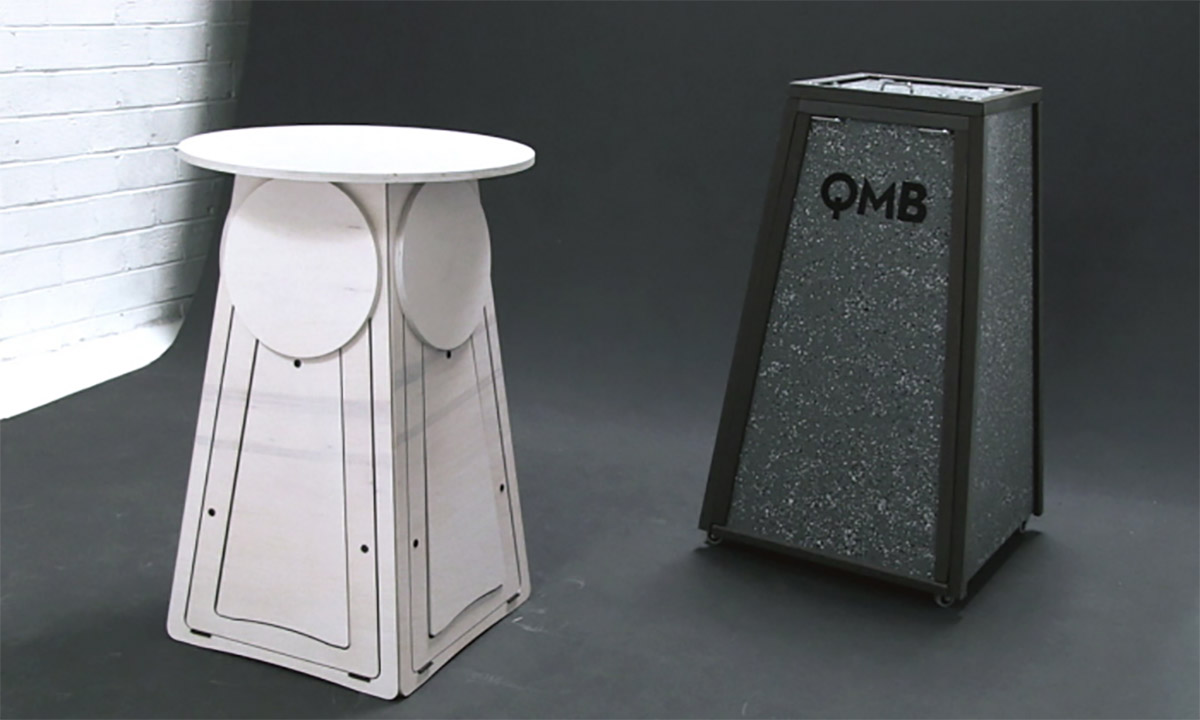 View a video of the bar table case here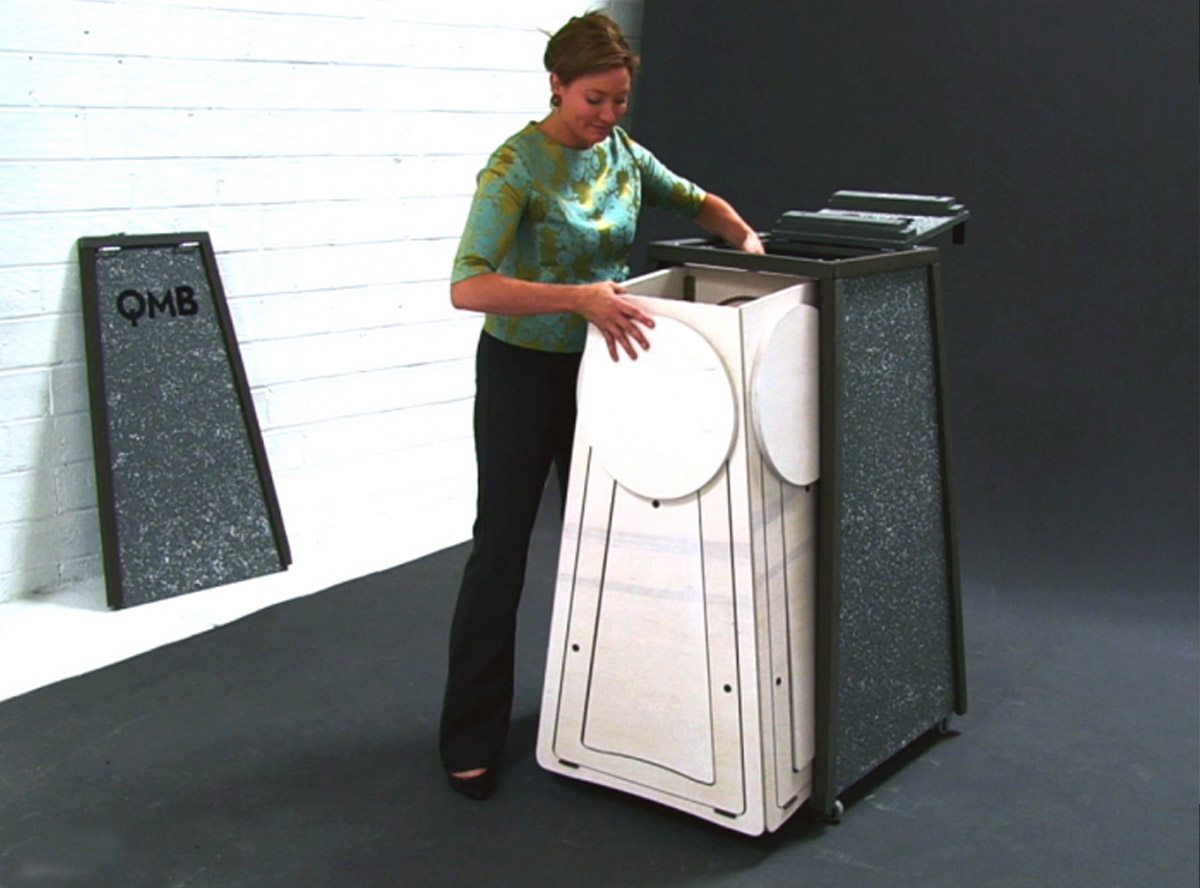 The unique design of the transforming bar table allows for extra storage on the inside for even more seating and accessories!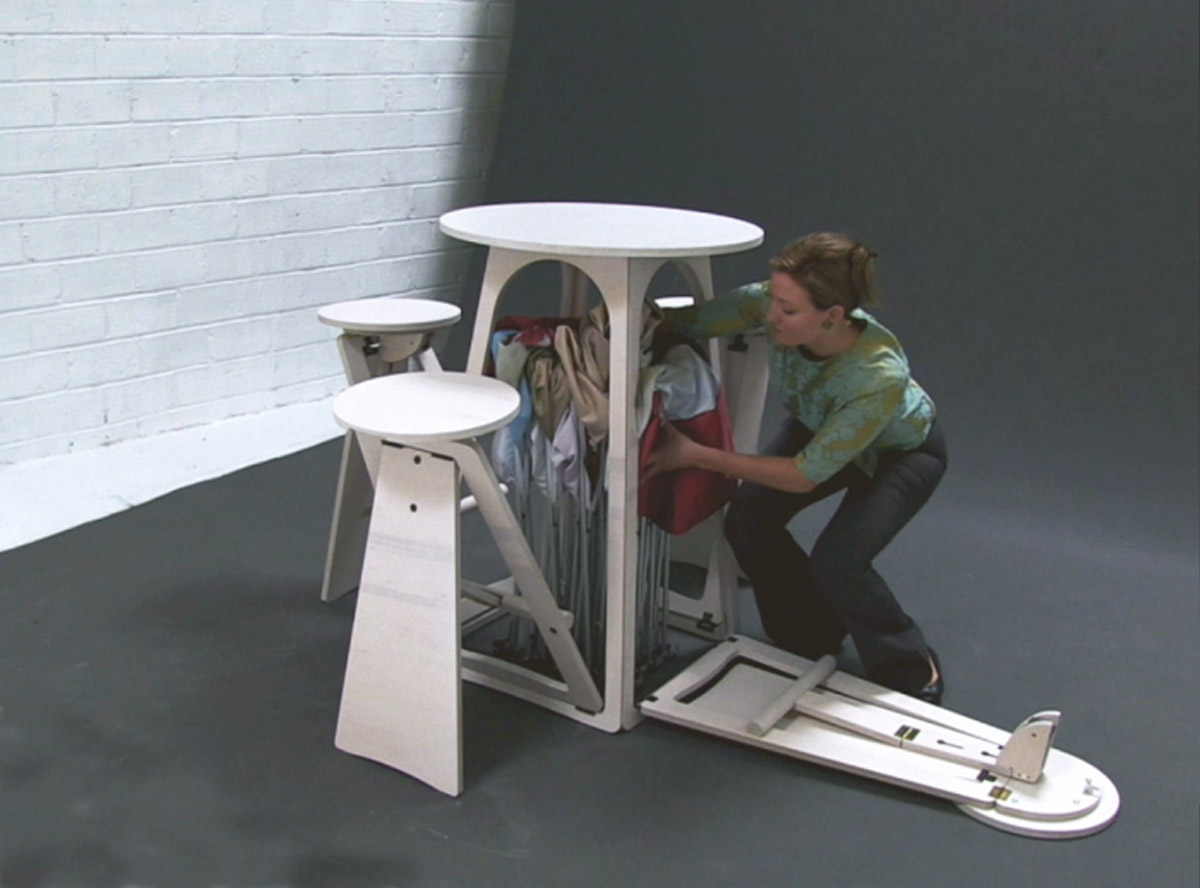 The Bar Table is also perfect for use at trade shows and conferences for meeting with potential clients!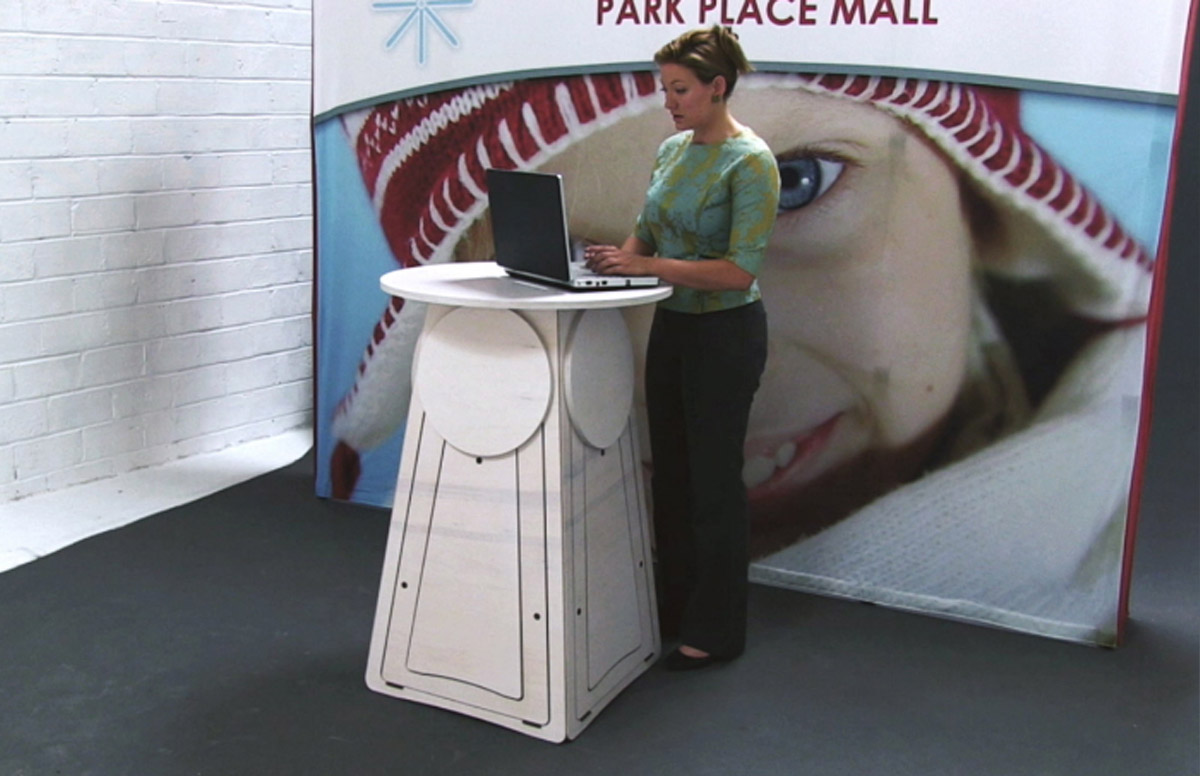 The inside storage area of the bar table can even store a 10 foot wide pop-up display for trade shows!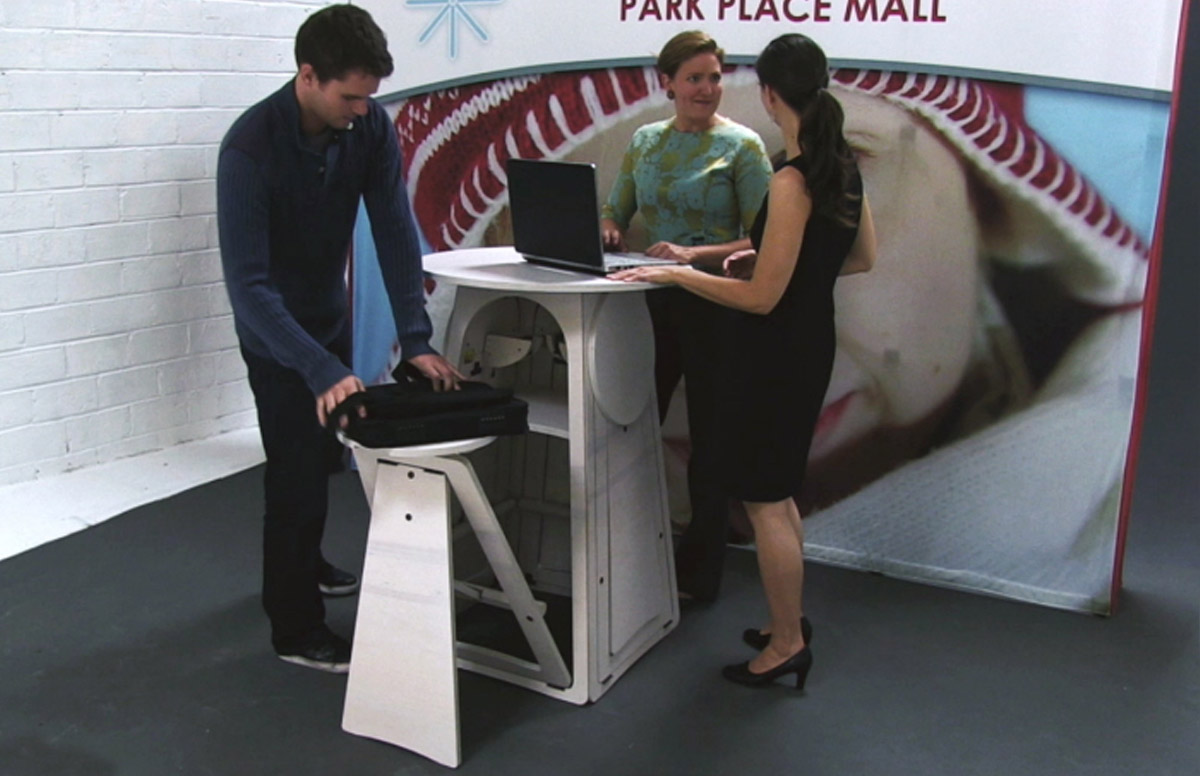 The transforming bar table and stools is just a concept for now, but hopefully this table will come to fruition some day.